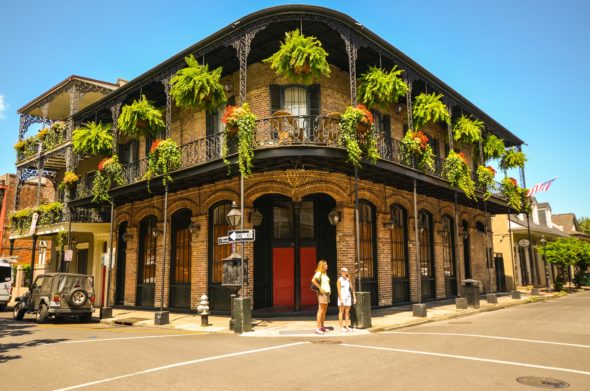 Dancing With the Mississippi
There are probably a thousand reasons why you should hop on a plane and head floating down the Mississippi River. Perhaps the most compelling reason is the vibrant and eccentric city of New Orleans. Filled with friendly people, lively music, and divine delicacies, New Orleans is the city where anyone can find something to enjoy. In this city, adventures are constantly underway, and you will always find jazz music on every corner you turn.
The French founded this city, then spent a few years under Spanish rule before the French took over again just before the Louisiana Purchase. You will notice that the French law played a big part in how the streets are named. Moreover, the city has a blend of influences, including African, Caribbean, Irish, German, and Sicilian. This combination of forces led to development over the years, represented in cuisine, art, festivals, beliefs, and of course, music.
The Haven of Live Music
Whatever genre you prefer, New Orleans is always serving up a variety of live music shows at day and night. Known as the birthplace of Jazz, the streets of New Orleans are crawling with talented musicians who fill the air with musical tunes. The ambiance of this city is unlike any other, as you will always hear catchy and vibrant music everywhere you go. It is a go-to destination for music lovers and people who love to dance. Best of all, the locals are always dancing and will encourage you to join them in this engaging experience.
Moreover, annually, during the last weekend of April and the first weekend of May, you can experience the New Orleans Jazz and Heritage Festival. The festival hosts thousands of local bands, artists, cultural displays and performances as well as a slew of international headliners in a vibrant, friendly, mostly outdoor atmosphere.
Tantalize Your Taste Buds
Expect nothing but spicy food when you try any of the New Orleans signature dishes. The springtime comes with the abundant blessing of crawfish boils in restaurants, street places, and residences. Who makes the best? It is hard to tell because you will rarely find bad crawfish in this city. Learn for the locals how to accurately 'pinch the tails and suck the heads'; you will be rewarded with a mouthful of spicy flavor.
The Greatest Free Show on Earth
Your trip to New Orleans would not end without experiencing the famous Mardi Gras festival. This city-wide celebration is unlike no other and runs for two weeks. The celebrations include almost daily parades where you are free to wear colorful costumes. Entertainment and festivities increase the intensity of the festival, as onlookers crowd balconies and sidewalks to catch strings of beaded necklaces tossed from the outrageously decorated floats. Best of all, you can drink as much as is humanly possible thanks to the beauty of a legal drink 'to-go.' Also, be prepared to experience real southern hospitality from the locals. The residents of New Orleans share good-natured humor, eccentricities, and a fondness for all of the attractions above. Best of all, they have a sense of pride that is infectious and memorable.